FILMS
CATALOG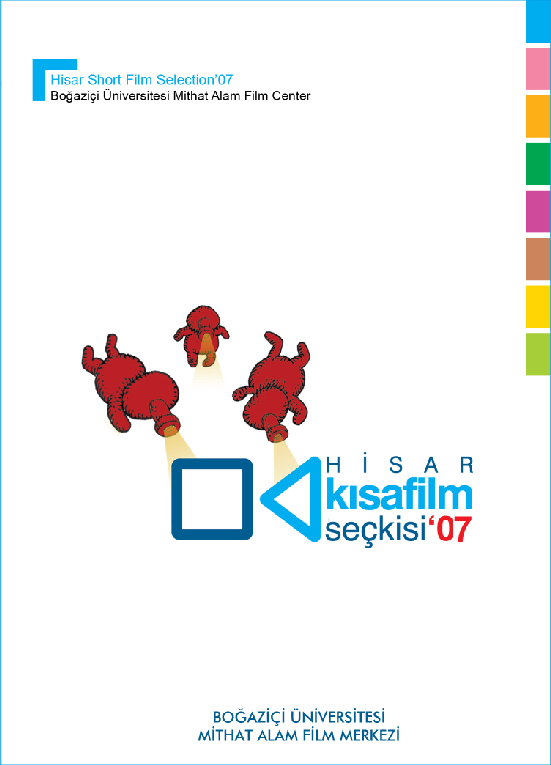 JURY MEMBERS
Main Jury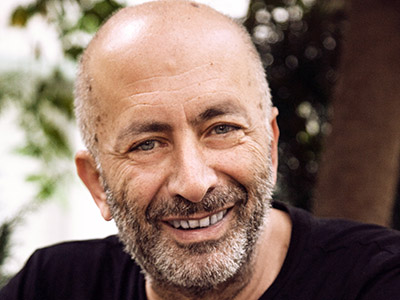 Barış Pirhasan / Director, Scriptwriter
Barış Pirhasan born in Istanbul, 1951. Graduated from Bogazici University, English Language and Literature Department. His venture in cinema started as scripwriter of the"Badi" film in 1983. Between 1985 and 1990 Pirhasan wrote the scripts of a lot of films directed by Atıf Yılmaz, Ömer Kavur. The first film experience as a director was the "A Fable on Little Fishes"in 1989 where he has undertaken the role of scriptwriting and directorship of the film. This film followed by the films "Yer Çekimli Aşk"(1995), "Sawdust Tales" (1996), "Kendim ve Diğeri" (2000), "Summer Love" (2001), "Adam and the Devil" (2007), "F Type Film" (2012), "Coastliners" (2016). He has two poetry books. The first one "Tarih Kötüdür" published in October-1985 and the second one "Babam Benden Hiçbir Şey Anlamıyor" published in August-1995. His poem titled "Goodbye" was composed as a song by Kazım Koyuncu. He is the son of Vedat Turkali.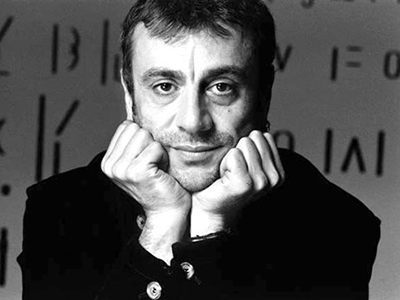 Kutluğ Ataman / Director
Kutluğ Ataman born in Istanbul, 1961. The films and works of Ataman shown and exhibited all over the world. He lives continuously in Istanbul, London and Erzincan. Beside his paintings his film are described as the sincere combination of documentary and home video. Kutluğ Ataman gained his post graduate degree on cinema from California University (UCLA) of Los Angeles in 1988. His first film "The Serpent's Tale" (1995) won many award at the festival spreading from Montreal to Shanghai. Among the awards, International Istanbul Film Festival, SIYAD's Best Film, Best Director, Best Script awards as well as the Jury Special Award of International Ankara Film Festival could be named. Ataman's second feature film "Lola and Billy the Kid" (1998) was selected as the opening film of 49. International Berlin Film Festival for the Panorama section. He also won awards in Turin, Oslo and Istanbul as well as the Best Film award of New York's The New Festival and Special Jury Award at Berlin Film Festival. Ataman Film "Two Girls" (2005) won the awards of Best Film and Best Director at the both Ankara and Antalya Film Festivals as well as the best Film award of the Asian Film Festival in India. His film "Journey to the Moon" (2009) shown on Official Selection section at the International Istanbul Film Festival. "The Lamb"(2014) the last film of Ataman won CICAE special award at 64. Berlin International Film Festival. Kutluğ Ataman Chaired the Jury at the International Film Festival in April 2009.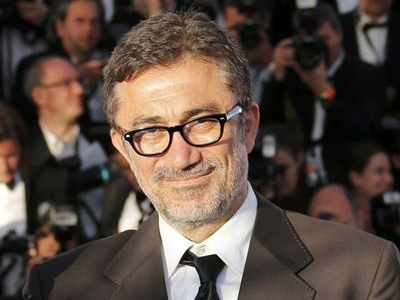 Nuri Bilge Ceylan / Director
Nuri Bilge Ceylan born in Yenice, 1959. Ceylan after graduating from Boğazici University Electric and Electronic Engineering Department studied cinema at Mimar Sinan University for two years. During his study at Bogazici University Ceylan joined to Photography Club (BUFK) and Mountaineering and Cave Club thus became more aware of nature and took part at outdoor activities. Since 1980 his portfolio has been published at several art and culture magazines like "Gergedan". He wrote the scripts and produced all of his four films. He stepped in the cinematography with a short film "Cocoon" and with this film succeeded to take part at relevant section. Ceylan shoot his first feature film "Small Town" in 1977. The film was shown at Berlin Film Festival and screened also at several other important festivals. His second film "Clouds of May" (1999) screened at Berlin Film Festival as one of the competitors. His drama filmi "Distant" 2002 competed at 56. Cannes Film Festival as one of the favourite films. The film won Altın Palmiye award in addition also won the second best award Grand Prix. Ceylan later on produced his other films "Climates" (2006), "Three Monkeys" (2008), "Once Upon a Time in Anatolia"(2011) and "Winter Sleep" (2014). His film "Climates" won several awards including FIBRESCI Award at 59. Cannes Film Festival in 2006 and Best film Award of Istanbul Film Festival in 2007. Ceylan won the Best Director Award with his film "Three Monkeys" at 61. Cannes Film Festival. "Once Upon a Time in Anatolia" won grand award at 64. Cannes Film Festival. Ceylan's film "Winter Sleep" won Golden Palm Award at Cannes Film Festival in 2014. The film also won FIBRESCI award from the same festival.
Pre Jury
Berke Göl / Film Critic
Fırat Yücel / Film Critic
Senem Aytaç / Film Critic