HISAR SHORT FILM SELECTION 2006
FILMS
CATALOG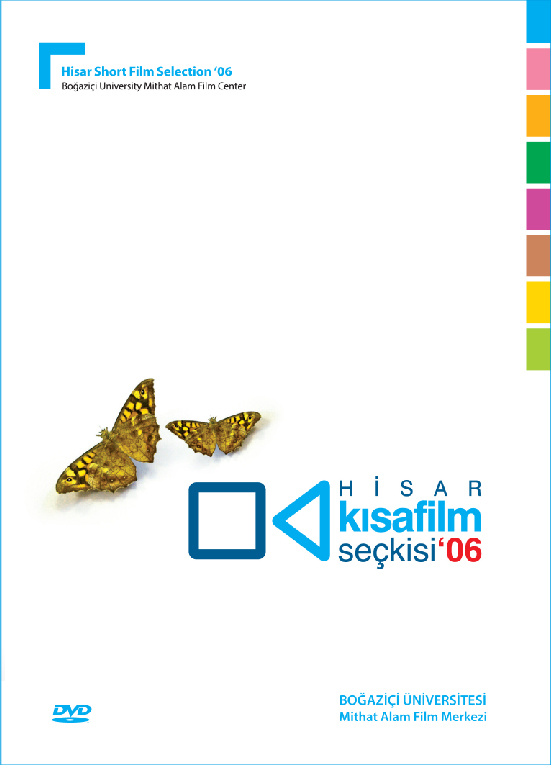 JURY MEMBERS
Main Jury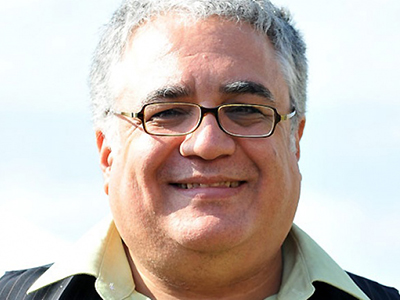 Ümit Ünal / Director
Ümit Ünal born in Izmir, 14th April 1965. Ünal graduated from Fine Arts Faculty, Cinema and TV Department of 9 September University in 1985. He won several short film awards while he was studying at university. His first film script "My Aunt" won the first price of Milliyet Newspaper Script Award in 1986 and shoot by Halit Refiğ. Between 1986-1993 his eight script shoot as films. His first film "9" (2003) nominated to represent Turkey at Foreign Films Oscar and won awards at several festivals. He co-directed the film "İstanbul Tales" (2004) with 4 other directors. His film "Ara"(2008) won Jury Special Award of 27. International Film Festival and both Best Script and Best Fiction awards at 15. Altın Koza Film Festival. In 2008 he wrote the script of Ali Toptaş's novel "The Shadowless" and also directed. In 2010 he directed the film "The Voice" by the script of Uygar Şirin. In 2011 wrote the script and direct the film "The Pomegranate" His film "Serial Cook" screened in 2018 is gained success with the selection of actors/actress as well as the script.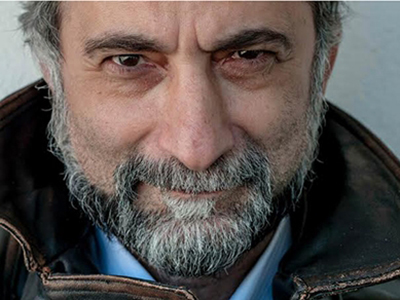 Tayfun Pirselimoğlu / Director
Tafun Pirselimoğlu born in Trabzon, 1959.Comleting his studies at Middle East Technical University Pirselimoğlu went to Vienna where he studies painting and gravure at the Applied Academy of Fine Arts Vienna. He hold exhibition individually and jointly in many cities. Pirselimoğlu given lectures in script writing, cinema and painting subjects as co-founder at independent art initiative Academy Genius. He organised workshops on cinema in Vienna, Athens and Ankara. He also wrote four novels (Çöl Masalları, Kayıp Şahıslar Albümü, Malihulya, Şehrin Kuleleri) and a story book (Otel Odaları). His cinema venture has started as script writer. He wrote scripts for many short and feature films. Pirselimoğlu's first short film which brought him many awards "My Uncle" was shoot in 1999. His second film "Il Silenzio e'Doro" was shoot in 2002. Following his first feature film "In Nowhere Land" shoot in 2002, he shoot the films "Riza" (2007), "Haze" (2009, "Hair" (2010), and "I Am Not Him" (2013) which gained him many awards at several international film festivals.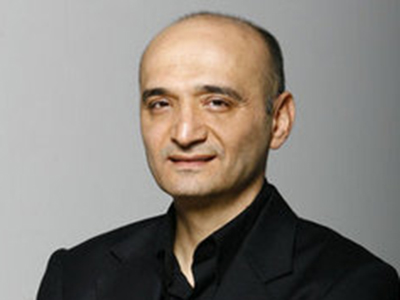 Mehmet Açar / Script Writer and Film Critics
Mehmet Açar born in Konya, 1963. Following his study at Galatasaray High School he graduated from Bogazici University, English Language and Literature department. Açar gathered his articles published magazine titled "Hayalet" in the book called "Anarşik Rehavet". He was the Executive Editor of "Sinema" magazine for 13 years. As well as the Executive Editor of "Digiturk" magazine and act as the chairman of SİYAD (Sinema Writers Association).
Pre Jury
Berke Göl / Film Critic
Fırat Yücel / Film Critic
Senem Aytaç / Film Critic
Hüseyin Namık Yıldırım / Film Critic